About Me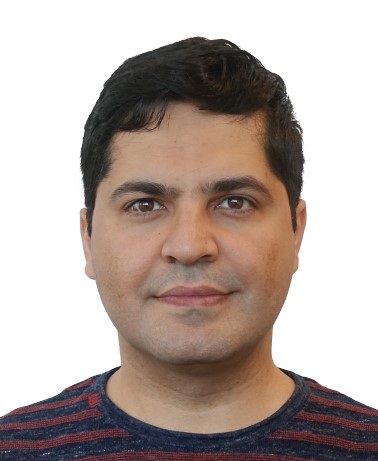 Personal:
My home town is Çivril / Denizli. I enjoyed a lot when I was a there; a lot of unforgettable memories, great friends, and of course wolderful foods...


I am a loyal foil fencer. I also like ski and swimming. If I were stuck on an island, I would bring 3 things: Coffee, Sunflower Seed, and Chocolade.


I am holding BSc, MSc, and Ph.D. degrees in Electronics Engineering. Electronics is also my hobby since secondary school!


I am the editor of www.mikrodalgamuhendisi.com. It is a technical web page about microwave in Turkish.


I am a senior IEEE and MTTs member. I am the elected chair of the Educational Activities at IEEE Foothill Section.

----------------------------------
Professional:
Current Position:
Senior Applications Engineer at Maury Microwave, USA
Since Sept. 2019

Past positions:
Senior Applications Engineer at Anteverta BV, The Netherlands
Aug 2019 - Sept 2019

Senior Innovation Design Engineer at Ampleon Netherlands BV
Jan 2016 - July 2019

Senior RF Designer at ABE Technology, in Istanbul / Turkey
Sept 2013 - Dec 2016

Researcher at Japan Aerospace Agency, Institute of Space and Astronautical Science (JAXA-ISAS)
(Aug 2012 - Aug 2013)

Research and Teaching Assistant at Istanbul Technical University, Department of Electronics and Communication
Jan 2009 - Sept 2015

ITU RF Electronics Laboratory, Organization and Coordination of the Laboratory
May 2009 - Dec 2015
Professional Interests:
Device Characterization, High Power RF Transistor Modeling, High Power RF Device and Amplifier Design, GaN HEMTs, GaN/GaAs MMICs, High Power Circuit Design, Advanced High Power Amplifier Concepts
In addition:
Software Defined Radios for Small Satellite Communications, Analog Circuits, Applied Mathematics
-----------------
--------------------------------------------------------------------------------------
EDA&CAD:
Keysight ADS, NI AWR, Orcad Pspice, Matlab, Ansoft HFSS, Altium Protel Designer, C and Python Programming, IVCAD
Tools:
Active and Passive Load-Pull, Modulated Signal Test Setups, DPD Systems
-----------------
--------------------------------------------------------------------------------------
Researcher:
University of Tokyo 2012-2013, worked at Japan Aerospace Agency, JAXA ISAS
Ph.D.:
Electronics Engineering,Istanbul Technical University
2009 - 2015
Master:
Electronics Engineering,Istanbul Technical University
2006 - 2009
Undergraduate:
Electronics Engineering, Istanbul Technical University
2002 - 2006
High School:
Denizli Erbakir Fen Lisesi, 1999-2002 (Science High School)
Secondary:
Emine Ozcan Anadolu Lisesi, 1995-1999
Elemantary:
Kadir Kameroglu Ilkokulu, 1990-1995
-----------------
--------------------------------------------------------------------------------------
PhD Thesis:
X-Band High Efficiency Class-F GaN on SiC-HEMT High Power Amplifier Design for Small Satellites and Ampliture&Phase Sensitivity Analysis for RF Power FETs
MSc Thesis:
Frequency Modulated Continious Wave (FM-CW) Radar Design and Implementation, 2009
BSc Thesis:
Localization at Wireless Sensor Networks, 2006
High School:
Natural Numbers and Their Interesting Specialities, 2002, (Graduation Project)
-----------------
--------------------------------------------------------------------------------------
Certificates:
Several RF workshops
Can-Sat Leader Training Program, Nihon University Tokyo/Japan, Nov. 2011, Japan University Space Engineering Concortium (CLTP2, UNISEC)